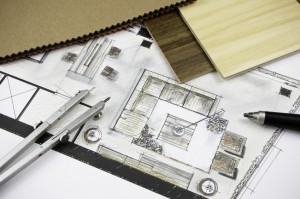 As you start your home improvement project you may be thinking "I don't need an interior designer, I'm a long way from accessories."
I am going to let you in on the tricks of the trade here at Ramsey Interiors and the benefits of using an interior designer to help with your project.  Designers work with clients from the blueprint stage, to the decorating details that make your improvement project flow with your existing home.
You may be starting a home improvement project for a number of different reasons.  Maybe the kids need a place to hang out in the basement, the kitchen or bathroom is outdated, or you need a place for relatives to stay.  Your home can be easier to live in, not just as we age, but throughout the lifespan. I've had knee surgery and cursed my 24" bathroom doorway as I navigated with crutches. Incorporating small changes can make a big difference in how a home works for you.
Over the next several weeks, I'll take a different part of the house and give you some pointers in how to make it a better living space.
So, let's start at the front door.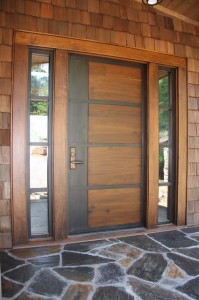 Changing out knob handles with lever handles is a no-brainer.  Pushing a lever handle with armloads of groceries is much easier than turning a knob.  If arthritis is an issue, lever handles are a lifesaver.
A no step entry is ideal, but in an existing home it can be harder to do.  However, if you can minimize the threshold to less than ½" tall this makes your home more accessible for wheelchairs, walkers, and crutches.
As a general rule, if you can make all your doorways 36" wide, do it!  It gives your home an open feeling and makes your home much easier to maneuver in.
These are just a few ideas for the most used rooms in the house.  The best thing is that all of the above recommendations are functional and can be done in a way that enhances the look of your home. 
Additional recommendations would be based on your particular needs and the needs of visitors to your home.  Implementing just a few of the suggestions will make your home improvement project a real improvement for you!
What questions can I answer about making the entry to your home better?